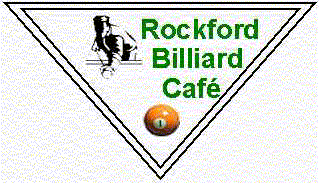 1436 N Main St
Rockford, IL 61103
(815) 962-0957



Pro Shop

Lessons

YouTube Lessons

Video Slots
Specials

Rates & Hours

Menu

Leagues

Rules
Trick Shots

Home

COVID-19 Details

Sign up for Email!
Instruction
Tyler Voorhees is a BCA Certified Instructor, trained and certified by BCA Master Instructor, Tom Simpson of The National Billiard Academy in Columbus, Ohio. Classes reflect his methodology and sequencing.

Tyler has a particular interest in Artistic Billiards and Trick Shots. His aptitude for executing stroke shots (power draw, masses, ball jumping, using rails, etc.) and his knowledge of pool physics offer valuable insight to aspiring players.

Private lessons, small group lessons, clinics and video analysis are available for all skill levels.

Sinking Balls, Having Fun—Beginner-Intermediate
Get started playing pool: learn the language, the form, the games. Sink balls, get position, get better. Learn Game-winning strategies. This class is focused on quickly learning how to play and have fun while providing a solid foundation in the fundamentals. The better you become, the more fun it is. You'll leave with confidence and you'll surprise your friends with your new or improved skills.
Three 2 1/2 hour sessions. $75 per player (includes 7.5 hours of table time). Sign-up with a friend and save $10 each!
Advance registration required. Next Class TBD.


Private/Small Group Lessons—All levels Focus on what you would like to work on or what the instructor's feel they can help you with. Have you ever seen yourself playing pool on video? With video and instructor feedback on technique and stroke delivery, you'll improve quickly. Call now to schedule your video analysis or private session.



Persons
Video Consult
2 hour lesson
Video Analysis
with Lesson
1
$40
$75
$100
2
$30
$45
$65
3-4
$25
$40
$55
Cost Per Person